Needles BRK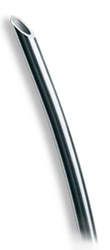 Designed to Prevent Excessive Needle Advancement During EP Procedures*
BRK™ Transseptal Needles are used to create a puncture in the interatrial septum to allow the passing of an introducer and/or catheter through the septum from the right side of the heart to access the left side. They are available in a variety of sizes and curves and are designed to be used with our line of fixed and steerable guiding introducers for transseptal access. Additional features include:
Curve Options
Available in three curves to allow for different anatomies and puncture techniques
Two adult curves (BRK and BRK-1) and two pediatric (BRK and BRK-2)
Variety of Lengths
Available in four usable lengths – three adult (71, 89, 98 cm) and one pediatric (56 cm)
The 98 cm needle is designed for use with St. Jude Medical Agilis NxT™ steerable introducer
Pointer Arrow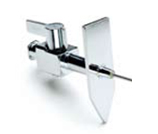 Reference guide for physician to know the direction of the needle's curve while in the patient's body
Provides surface for physician to hold the needle for more handling control
Lumen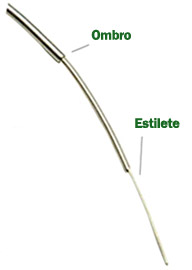 Allows for ease of flush preparation prior to use and the injection of contrast media during the procedure
Shoulder
Designed to stop the needle from advancing too far (approximately 3 mm) beyond the introducer tip
Has a matching feature on St. Jude Medical Swartz™ SL introducer series dilators which are made to accept a BRK needle
Stylet
Thin wire that helps keep the lumen intact during handling and helps with the insertion of the needle into the introducer
End of stylet has a curl that clips into the leur-lock fitting on the proximal end of the needle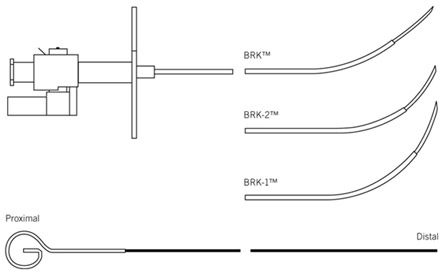 The BRK XS Transseptal Needle features a steeper primary bevel angle and two back bevels that combine to form a distinct point on the tip of the needle. As a result, it requires less puncture force to penetrate the fossa ovalis and can accommodate variances in difficult anatomies.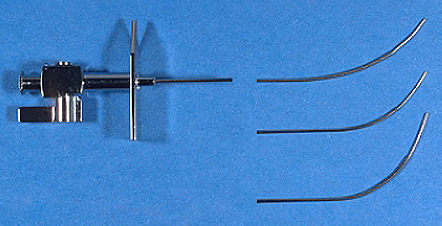 Table
Reorder Number
Curve Type
Size
Needle Usable Length (cm)
407200
BRK™
Adult, 18ga.
71
407201
BRK-1™
Adult, 18ga.
71
407205
BRK™
Adult, 18ga.
89
G407215
BRK-1™
Adult, 18ga.
89
407206
BRK™
Adult, 18ga.
98
407207
BRK-1™
Adult, 18ga.
98
The above texts were taken from the manufacturer St. Jude Medical website. Product Price: On request.