High-tech Devices for vascular procedures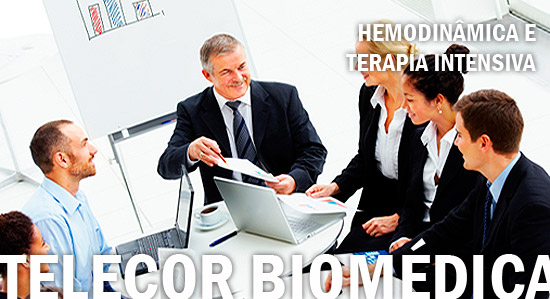 TELECOR BIOMÉDICA was founded in 1989 to work in the cardiology and vascular area. Today there are more than 20 years working in vascular, Coronary Care Unit and ICU, seeking to develop a corporate unity for Scientific Studies on invasive techniques and new products.
Mission:
Market, distribute and offer technical support on medical devices that help healthcare professionals in the diagnostic, prevention, mitigation the suffering and on the improving the quality of life, contributing to preserve lives, offering high technology and better service to our customers.
Vision:
Be the reference company on representation and trade area of medical devices in the next five years In Brazil, contributing to the quest for ever more partnerships with High technology companies of medical devices.
Over the past few years Telecor has been seeking to expand its area of expertise and find new partners and manufacturers of medical devices for all types of interventions and / or invasive treatments in cardiology and urology, such as definitive cardiac pacemakers and / or temporary catheters and / or electrodes, introducers, heart valves, catheters and other products in medical area who are possibly interested in registering, legalizing and / or distribute their products nationwide "Emanuel Ribeiro – CEO